Special projects
We are able to design, develop and construct technical professional furnishings for other medical settings and beyond.
Podiatry project
In particular we have developed two podiatry lines able to meet precise requirements.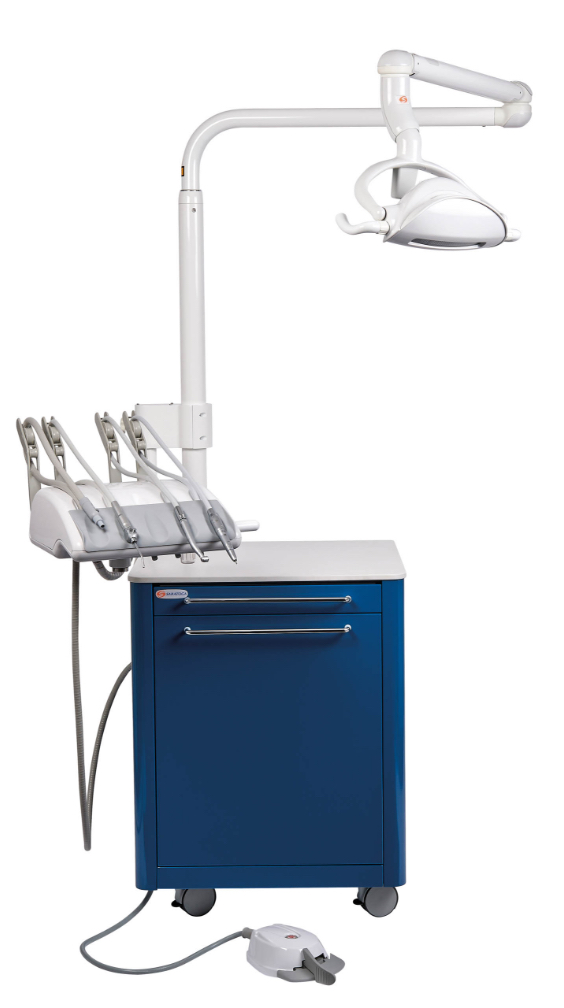 Podo Eco
This unit enables ambitious choices to be made where space is minimal. A choice of furniture colour and type of handle, worktop and lamp is available. It can be fitted with a unit with hanging hoses or continental version. Both can be equipped with the following instruments:
three-way syringe
micromotor cord (air-driven or fibre-reinforced)
cord for turbine
cord for cannula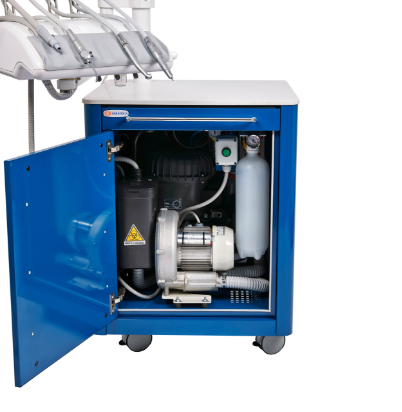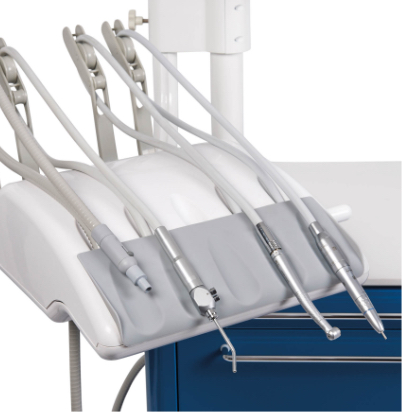 TECHNICAL FEATURES
Width: 61cm
Depth: 57.5cm
Height: 76.5cm (incl.4 casters)
4 outputs one for air/water syringe
Unit with hanging hoses or continental version
Metal unit for greater resistance
Bonderite patent for unrivalled quality painting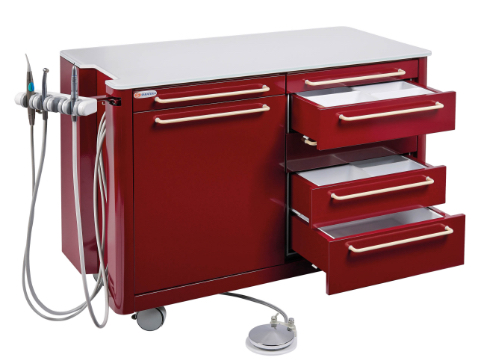 Podo Lux
Arrangement on casters, simple and compact.
Comprising 2 units:

Right-hand unit fitted with drawers for storing instruments and materials.

Left-hand unit with drawer and technical compartment to house suction motor, compressor and filters
A choice of furniture colour and type of handle, worktop and lamp is available. The unit can be fitted with hanging hoses or the continental version. Both can be equipped with the following instruments:
three-way syringe
micromotor cord (air-driven or fibre-reinforced)
cord for turbine
cord for cannula