CB
A minimalist look with design touches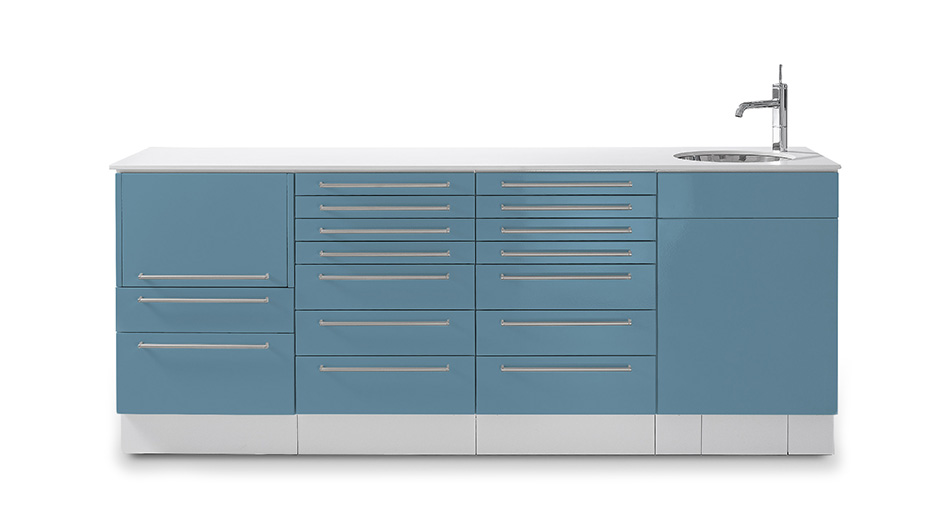 It blends into any environment and fully reflects the concept of combing design and functionality, in line with the latest trends in interior design.
LIGHTNESS AND ELEGANCE
Clean and simple lines to welcome patients and immerse them in a relaxing ambience with a contemporary style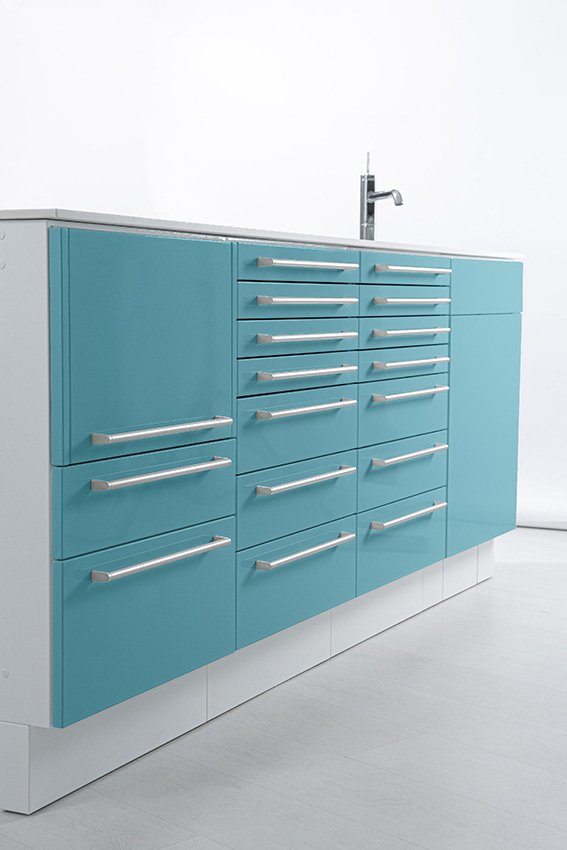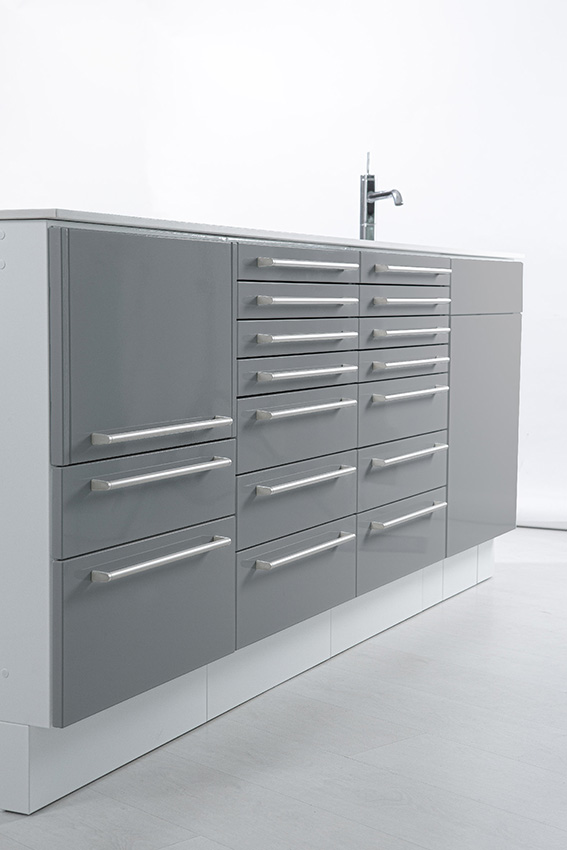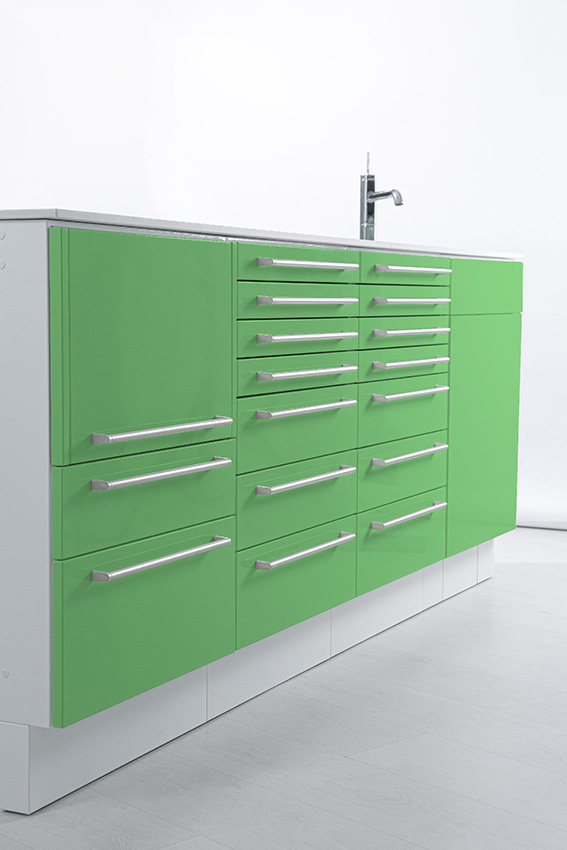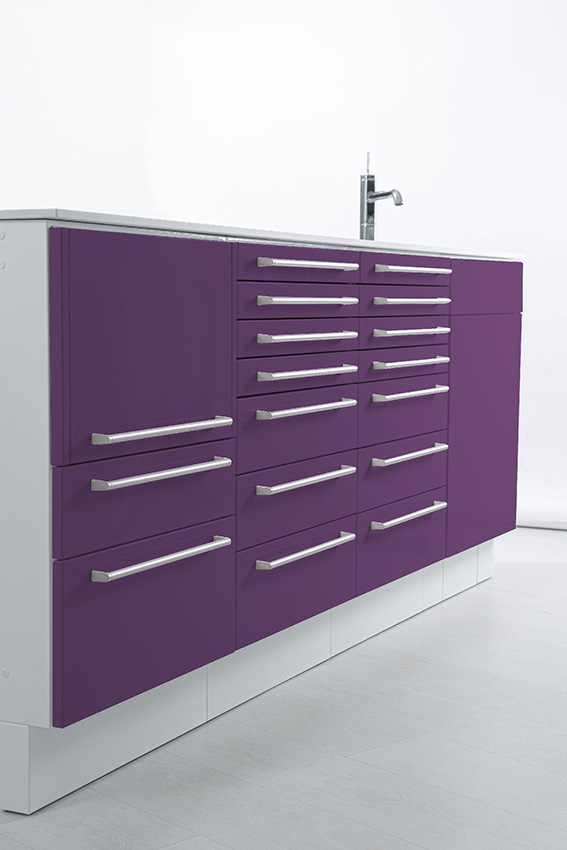 A FOCUS ON CUSTOMISATION
Clear-cut lines and functionality go hand in hand with the use of colour, which takes centre stage.
Available in all Saratoga RAL colours.
MAXIMUM HYGIENE GUARANTEED
Gaskets, Blumotion glides and a wide range of accessories to choose from are what make the CB experience unique.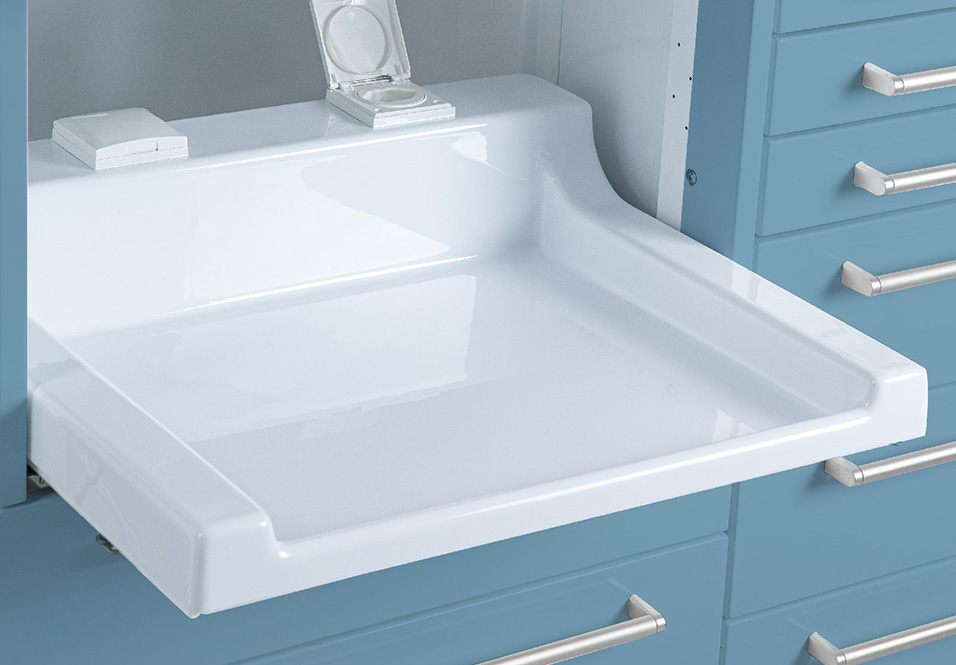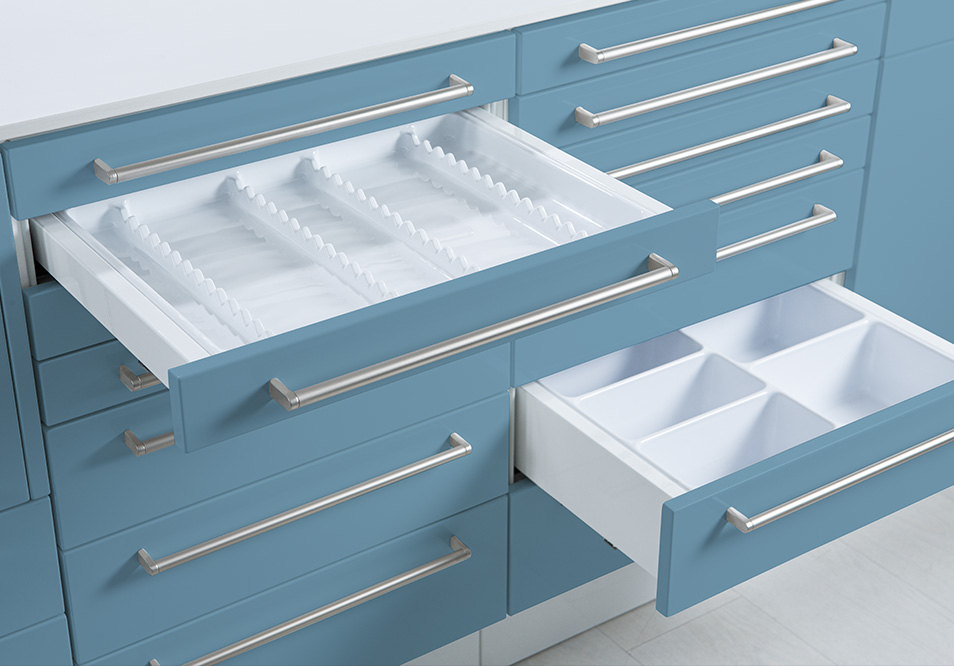 PRACTICALITY AND AESTHETICS COMBINED
Solutions designed and manufactured to improve efficiency. From the overall look down to technical details.