Complementary items
Saratoga complementary items represent a wide range of accessories created for use in any dental clinic. Designed to meet real, everyday requirements, these elements are essential to creating a modern work environment that features a touch of creativity and design.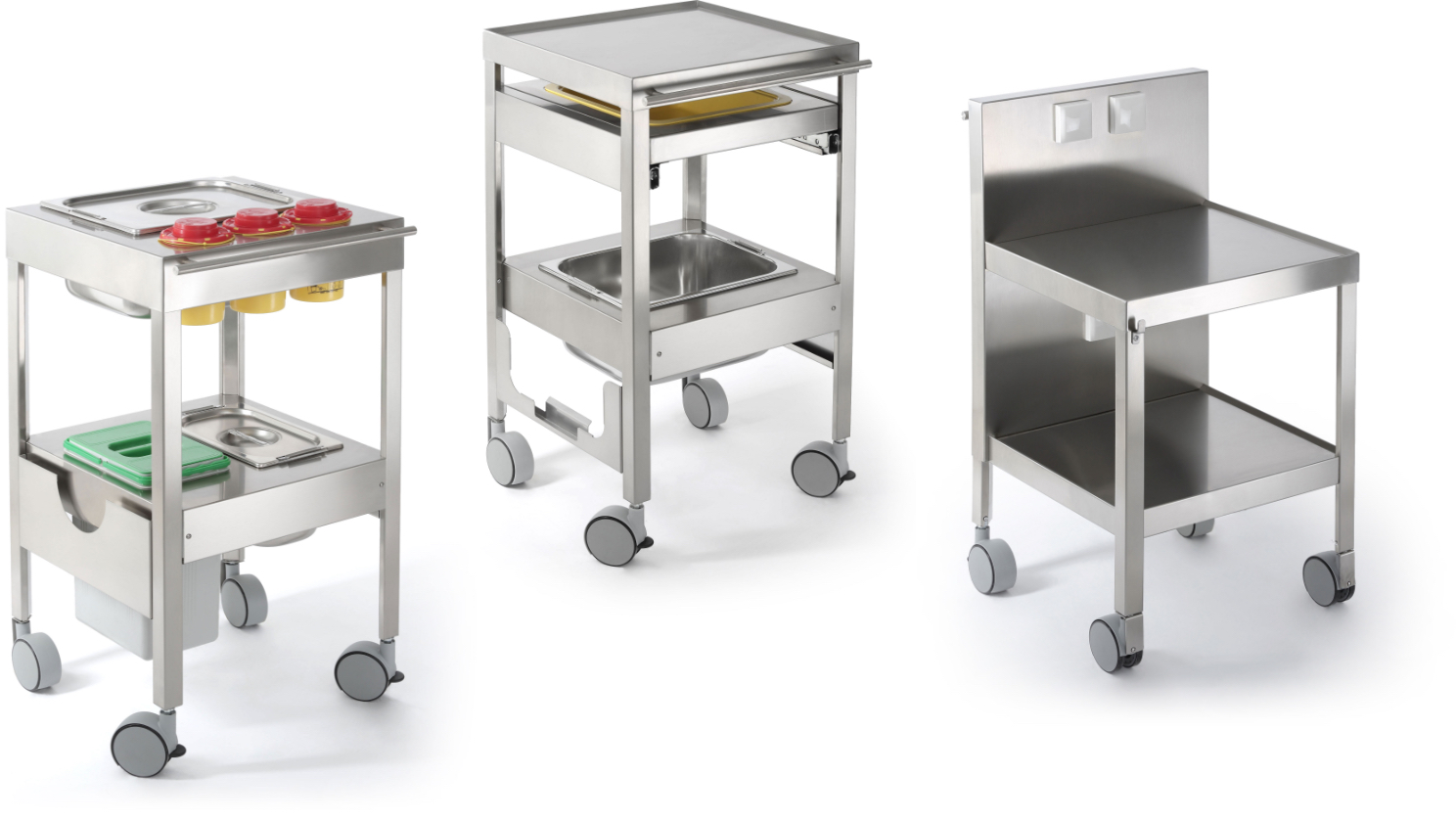 S_elect
All our trolleys are fitted with a hygienic, heat and corrosion proof, long-lasting, 1810 stainless steel frame.
A "garage" can be provided for storing trolleys after they have been used. In this case they are available with a metal front painted in a choice of colours.
This system also allows S_elect to be inserted into various units, such as the sterilisation units and/or arrangements featuring a sink.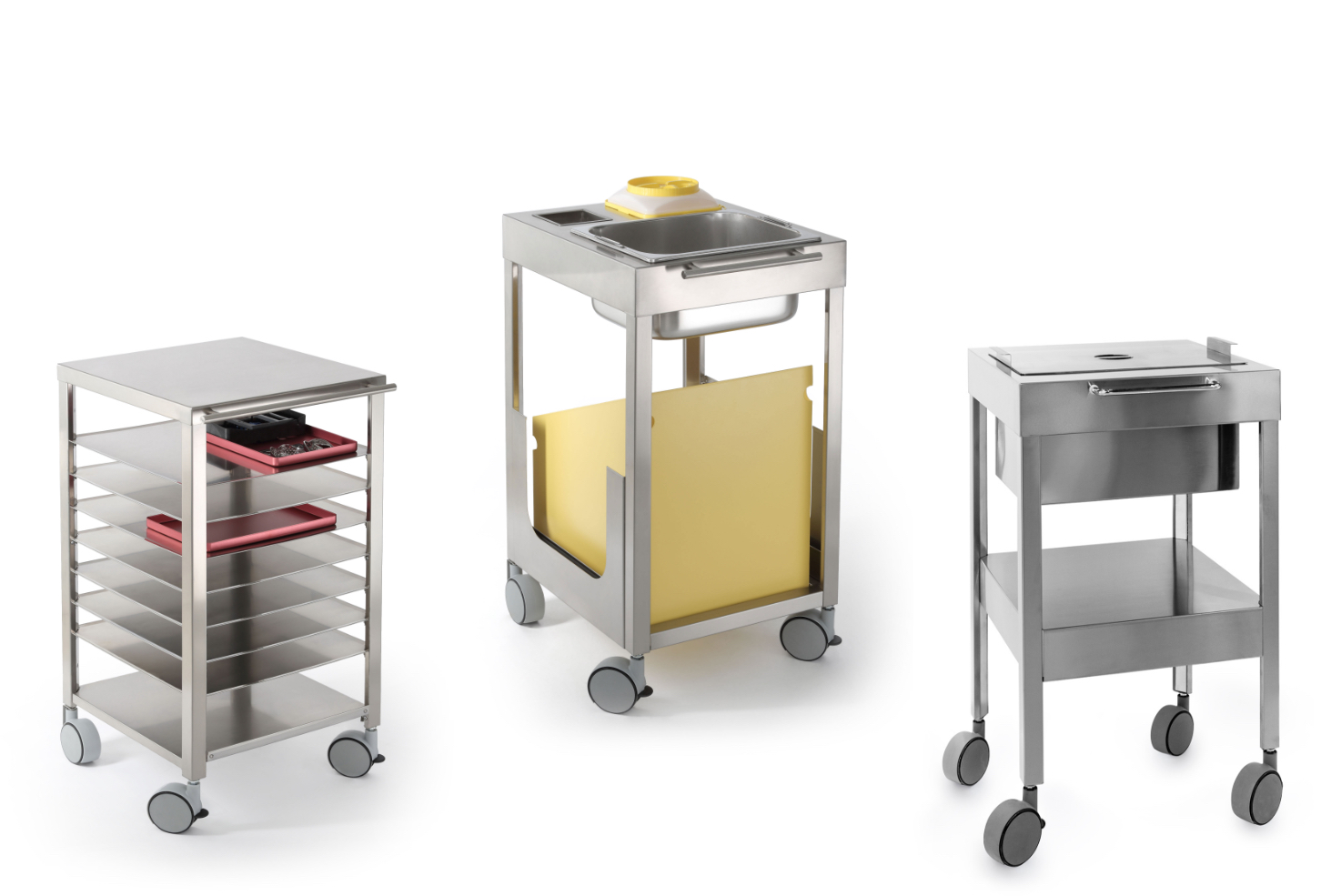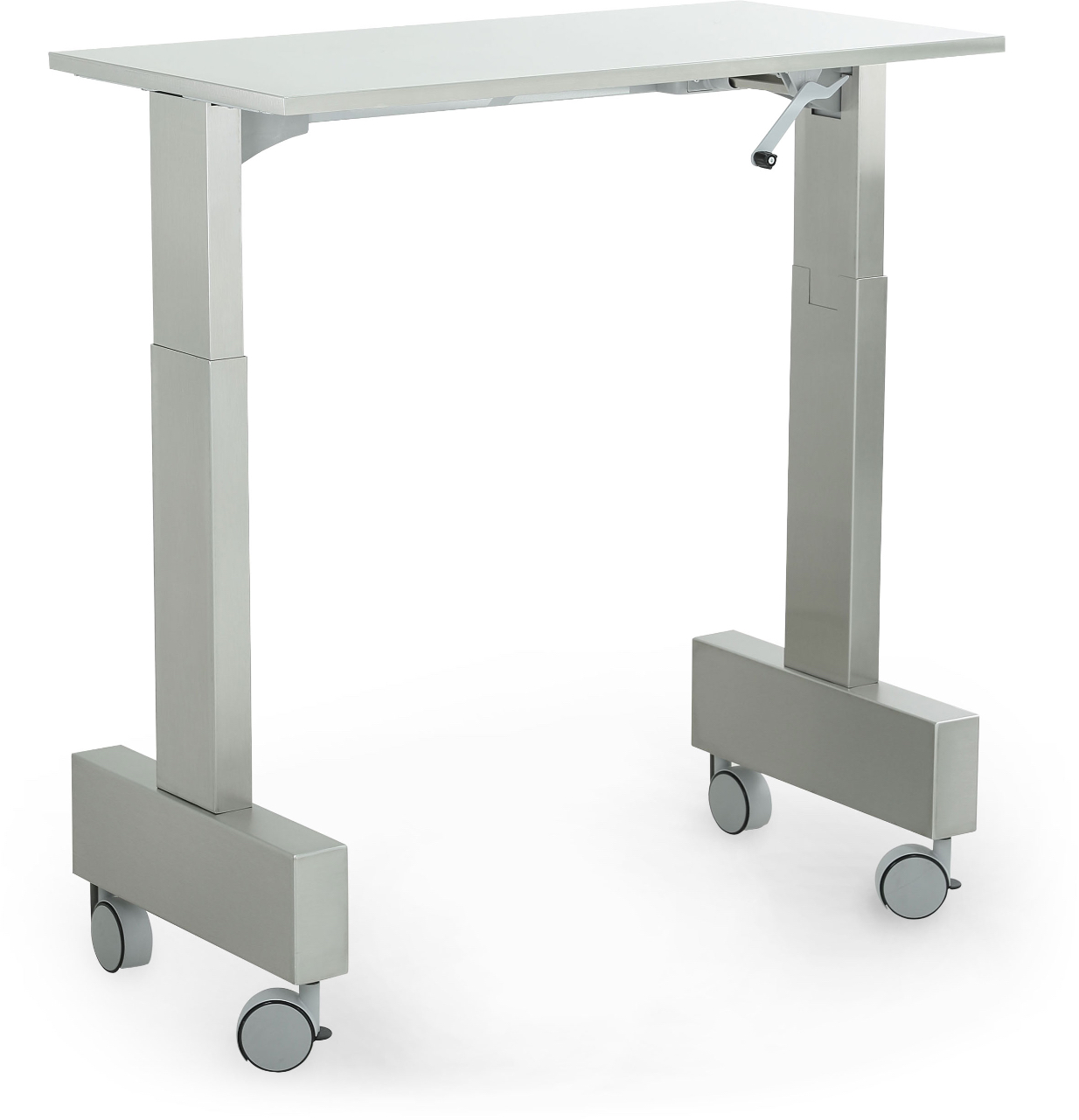 Tavolo chirurgico
Table with height adjustment to suit type of treatment.
100% stainless steel
Ideal for surgery
4 casters, 2 of which self-locking
Sink column
in Hi-macs
Harmony and elegance help make the most of more limited spaces and give dental clinics a designer touch.