PF
Design through and through.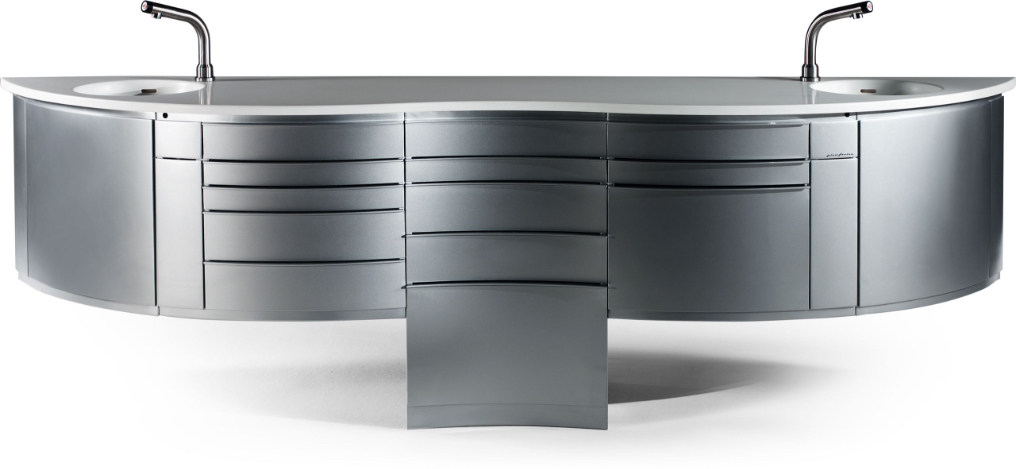 An integrated system in its own right developed by the Saratoga team in conjunction with designer Paolo Pininfarina, Chairman of the Pininfarina Group and CEO of Pininfarina Extra. This contribution has led to an exclusive, innovatively designed line for dentistry featuring soft, welcoming lines to offer an experience of sheer comfort and aesthetic pleasure, without foregoing functionality, efficiency and hygiene, which are essential to dental practice.
A project whose hallmark is the search for innovative systems and shapes able to please professionals increasingly on the lookout for state-of-the-art technology and solutions.
Ergonomics
at the forefront
Allows the dentist to have everything needed close to hand, thereby optimising safety, efficiency and hygiene. By lightly touching a sensor the operator can easily open the cover protecting the tray in the most hygienic way. A simple movement of the hand is all it takes.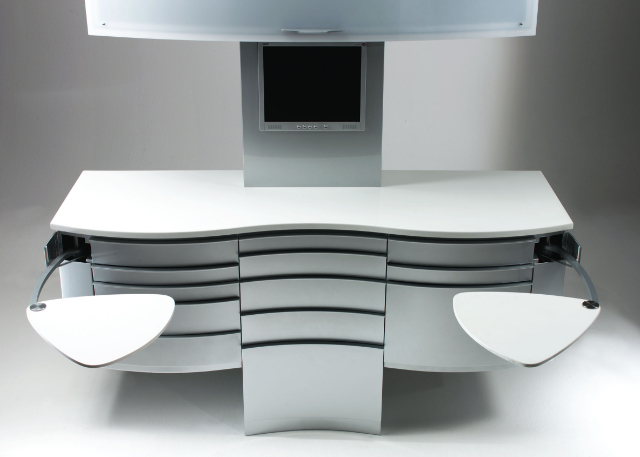 Harmonious lines
Made in Italy design and style bring harmony to the forms and spaces. Available with metallic paint finish in dream blue, silver, green or pearl white, including RAL colours.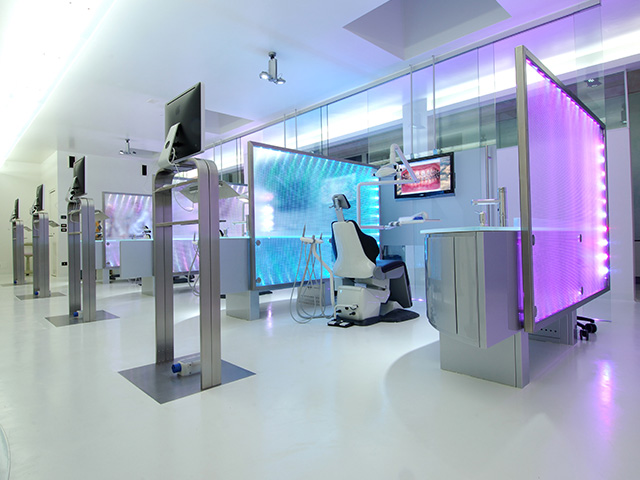 Light
oltre il design
The additional light walls allow the colour to be changed, the frequency chosen and the rhythm and nuances to be modified to suit the way the space is used, creating a unique, exclusive environment.
Maximum hygiene
Integrates the water, soap and disinfectant supply. The PF1 modular proposal was also designed with an independent sink to maximise space inside the work environment and create an alternative hygiene system.
Every detail ensures maximum hygiene.
The material and shapes were chosen with hygiene in mind.
Therefore, drawer handles were integrated into the upper profile, thereby eliminating spaces difficult to sanitise.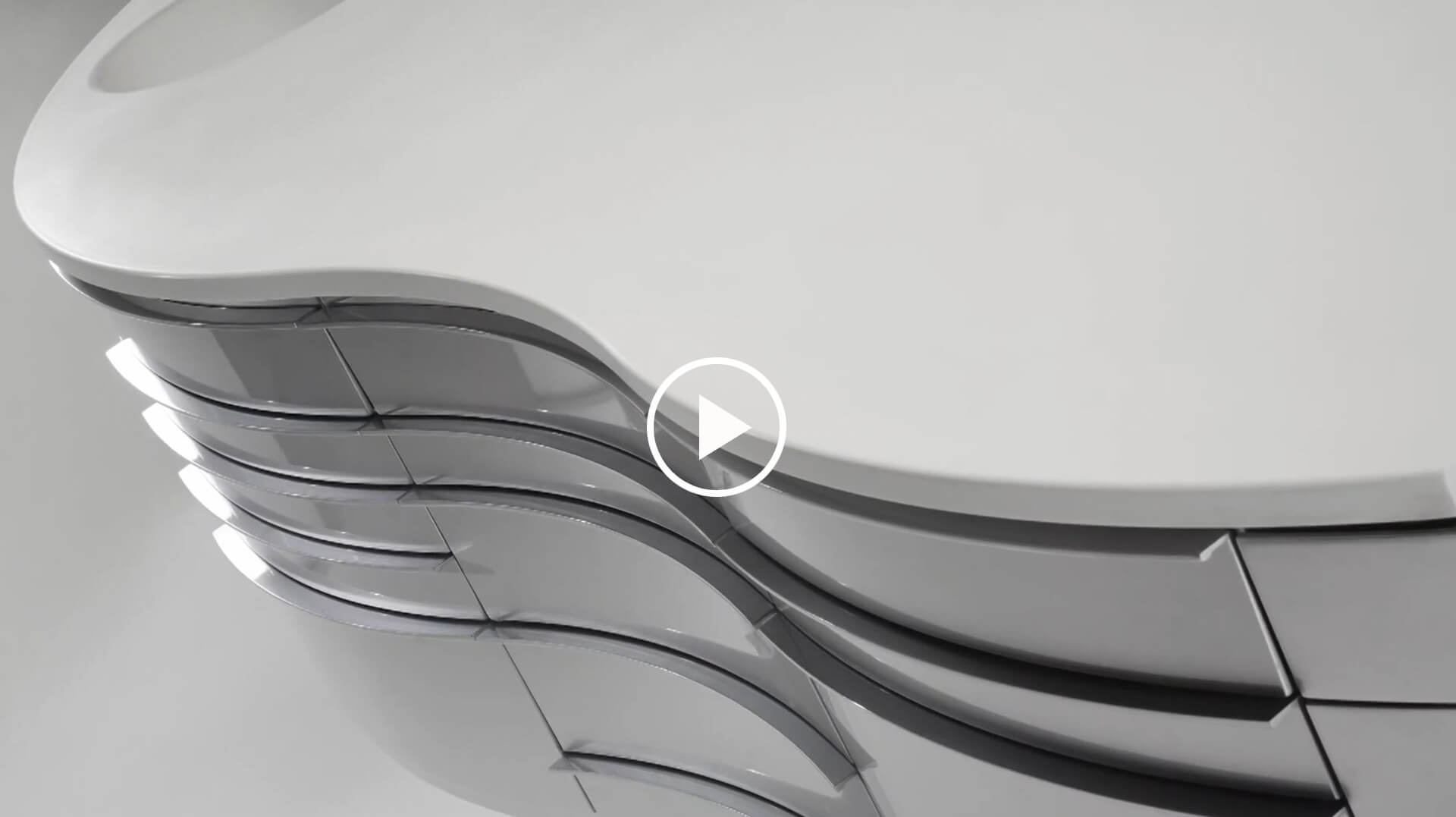 Space to store your contents
An extensive range of accessories completes the PF line
to make practical use of space.