Wall Cabinets
Hygiene Modules
S_ky
No limits but the S_ky!

S_ky is the new dispenser signed by Saratoga that adapts to the needs of every dental practice.

In the 1500- or 1000-mm version, it can contain modules for gloves, masks, cannulas, wipes, as well as soap, disinfectant (in the manual or infrared version), glasses and paper roll holders.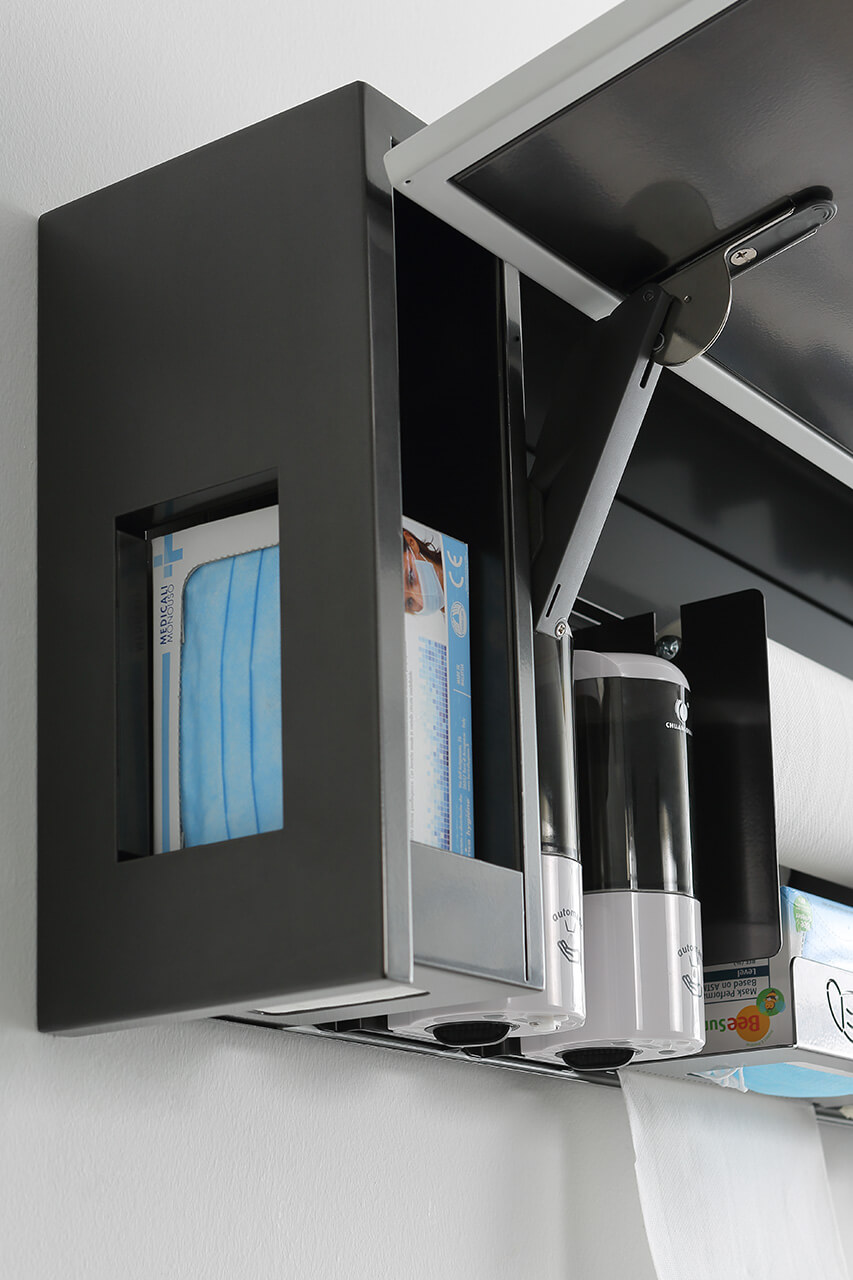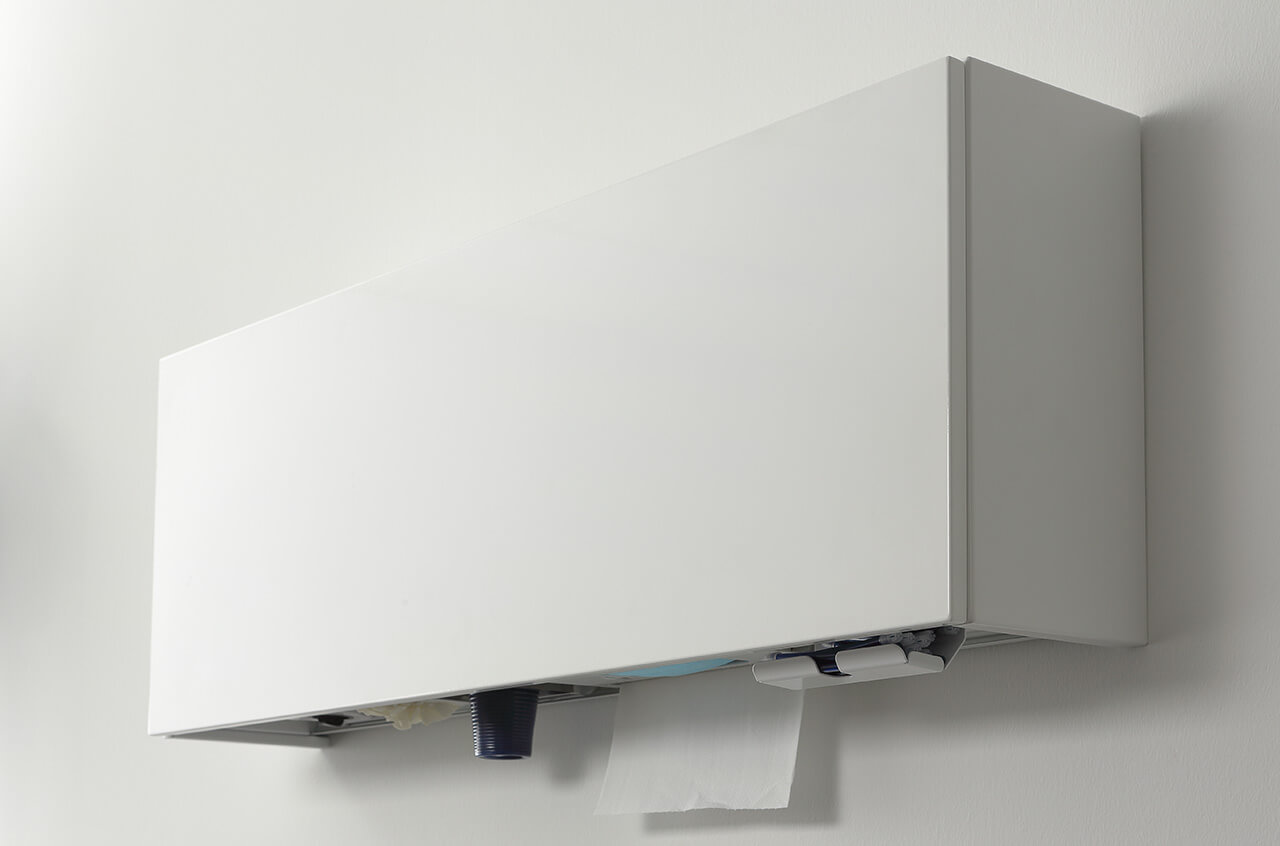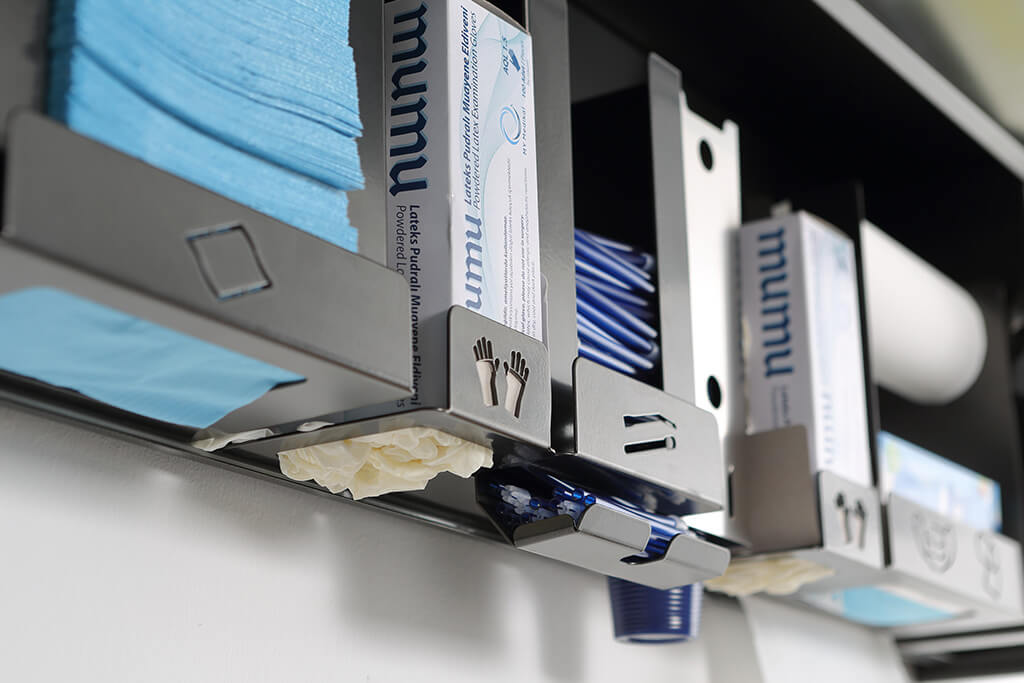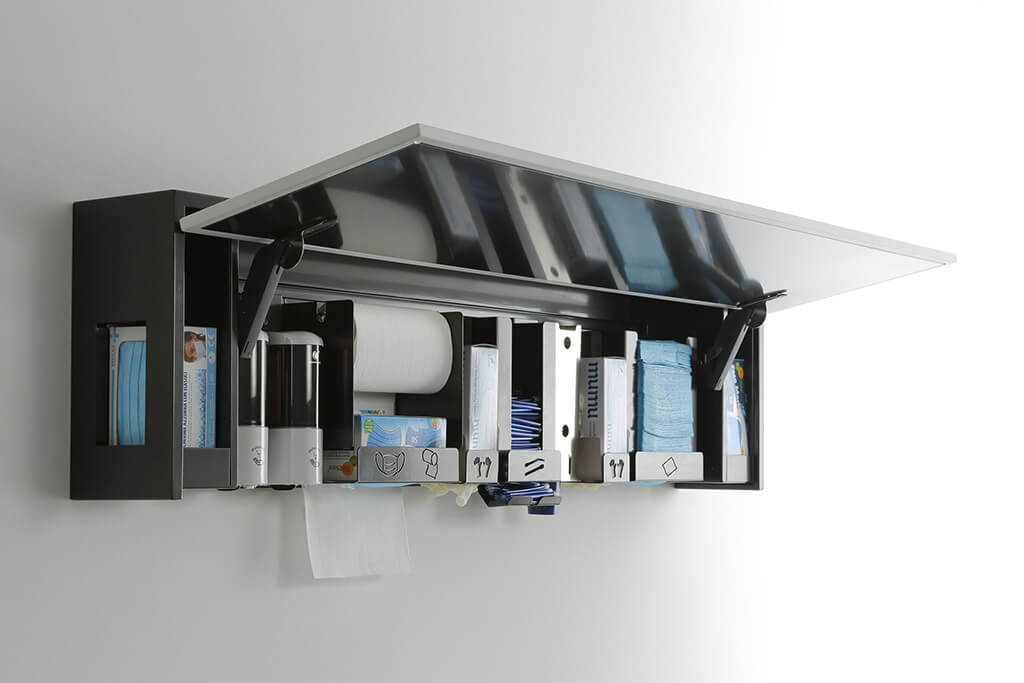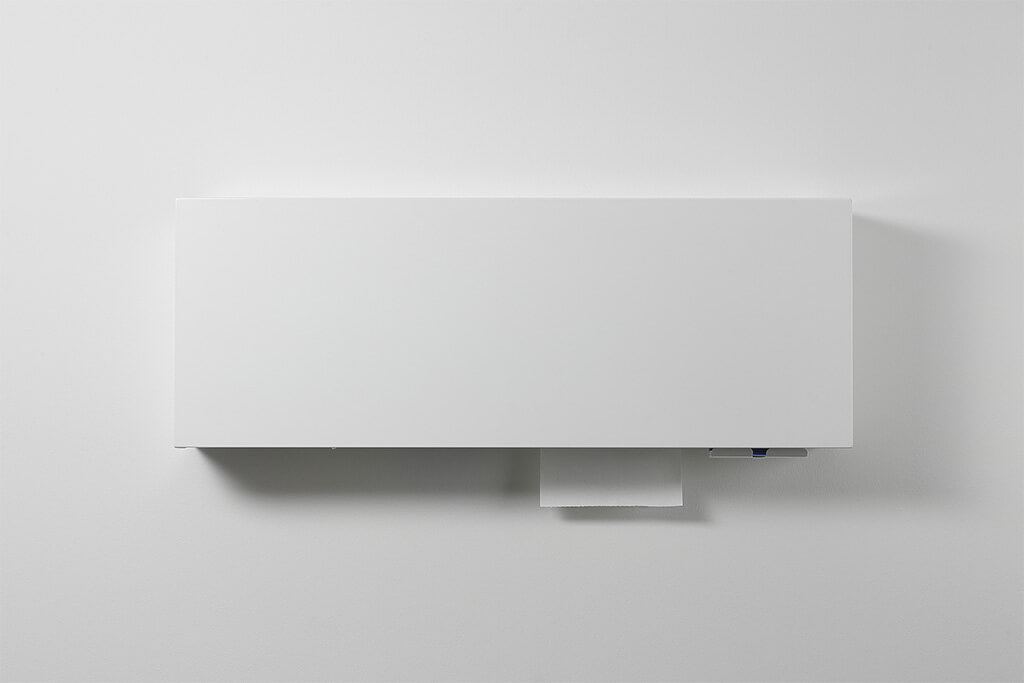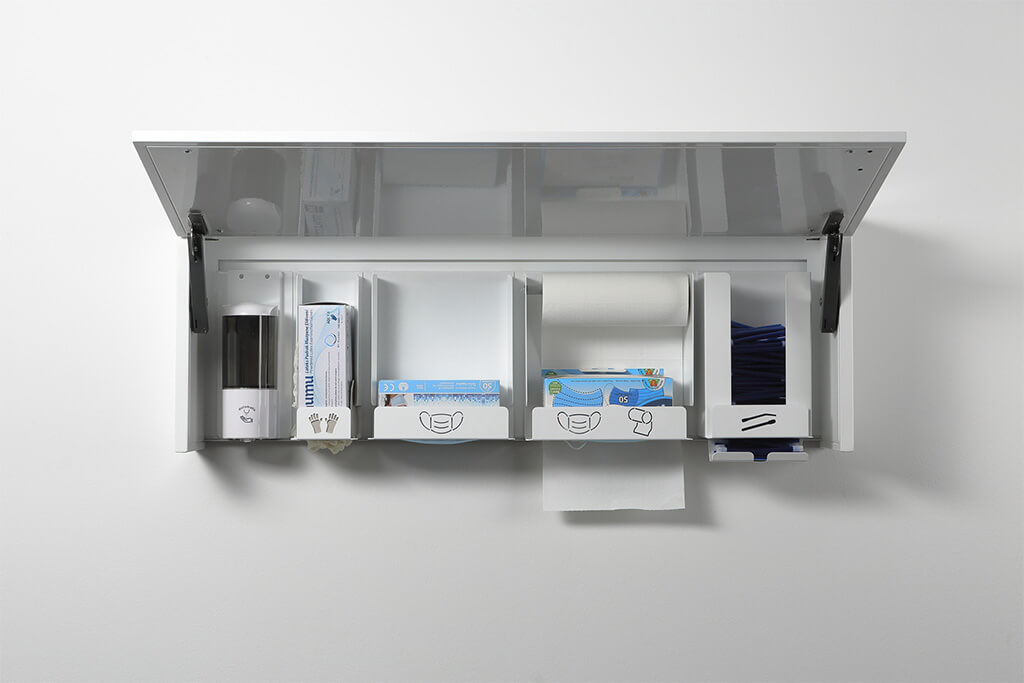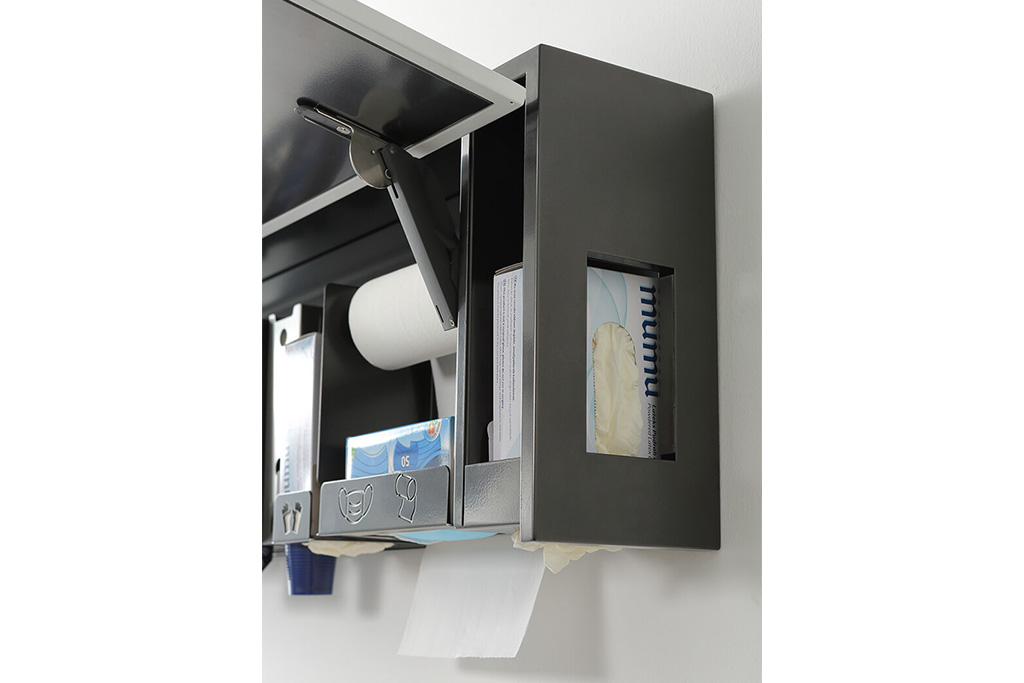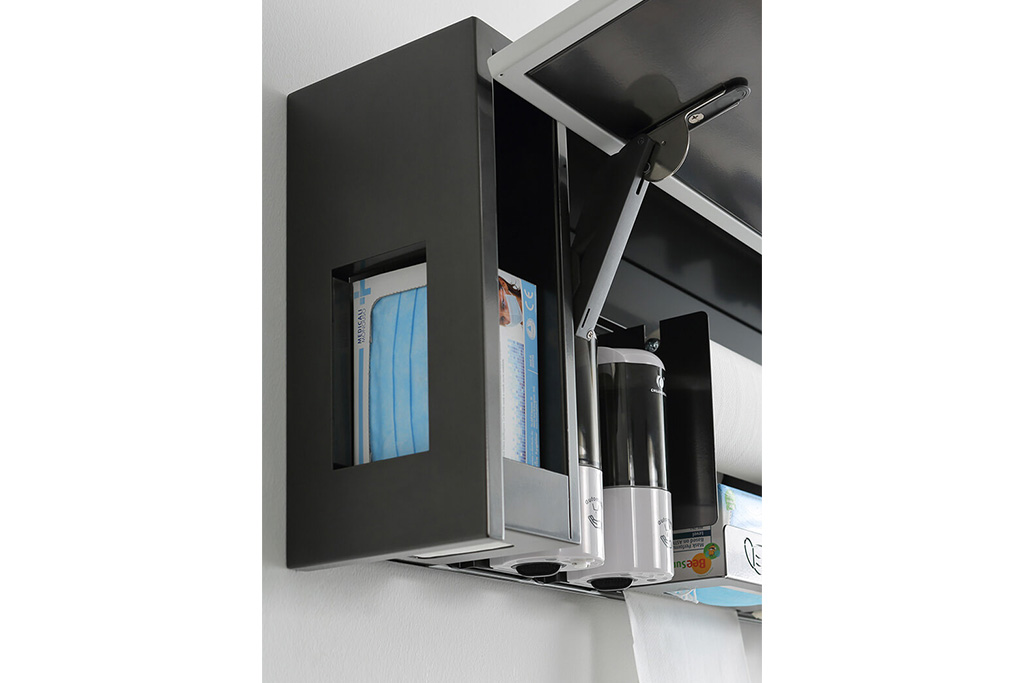 It is possible to choose the position, type and quantity of modules until the internal space is exhausted. Available in standard version or with side holes.

Extremely compact and functional, S_ky can be made in all the colours of the Saratoga range

Designed to address the practical needs of professionals in the medical sector and bring a touch of creativity and design into a modern, functional working environment. The Saratoga MDV line of wall cabinets is elegant, spacious and harmonious and sheds new light into work environments. Such as the MDV 109 with its double liquid soap dispenser, electric or manual.
MDV 109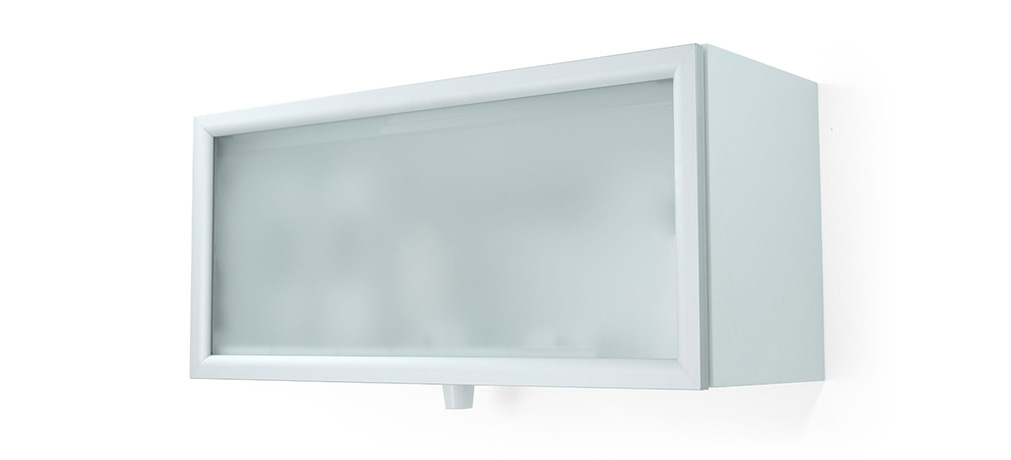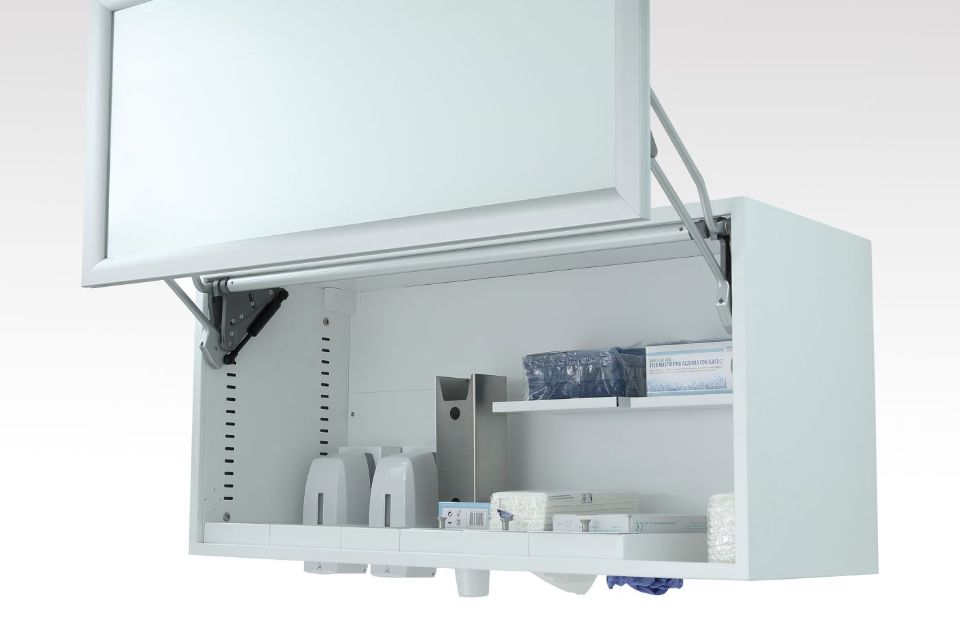 Manual
dispenser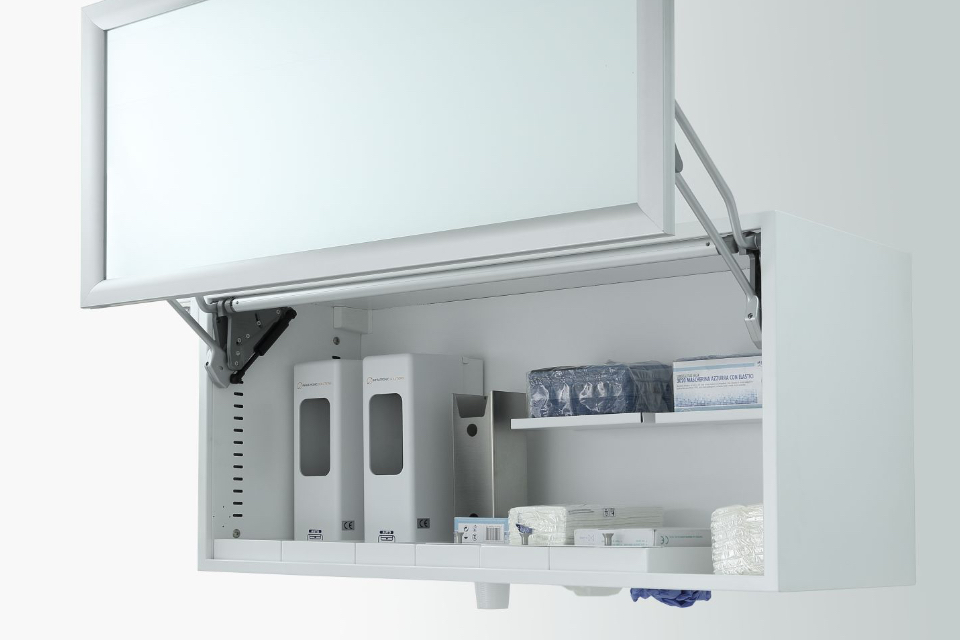 Electric
dispenser
Mdv 109 with classic glass front and ample storage space thanks to two interior shelves.
When it comes to style and functionality, the Saratoga hygiene modules meet the requirements of the most demanding professionals.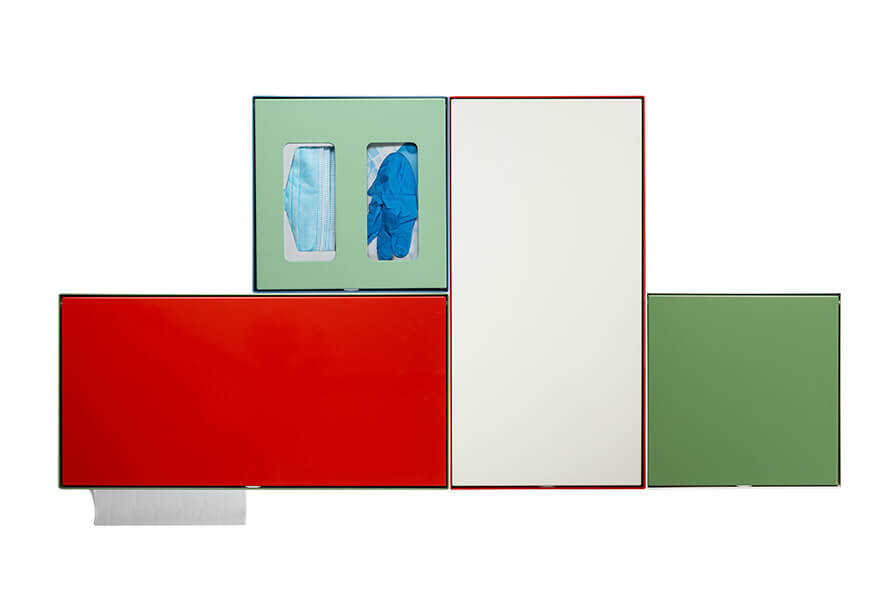 The S_tylé line comprises different elements in terms of functionality and colour to create a customised space full of vitality and design. Imagination and rationality come together to form a flexible concept that satisfies different needs and personalities.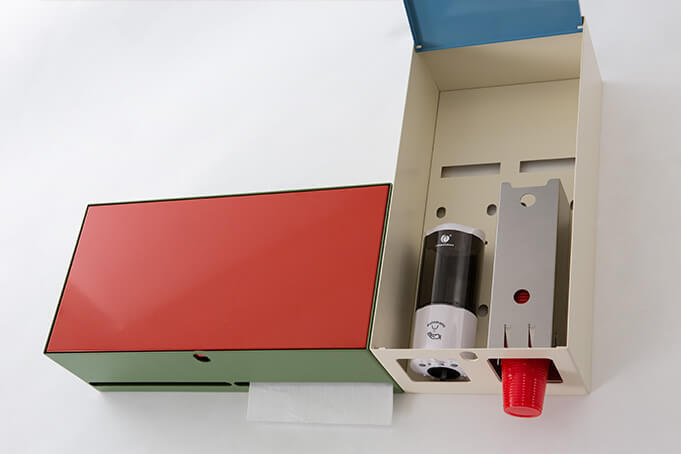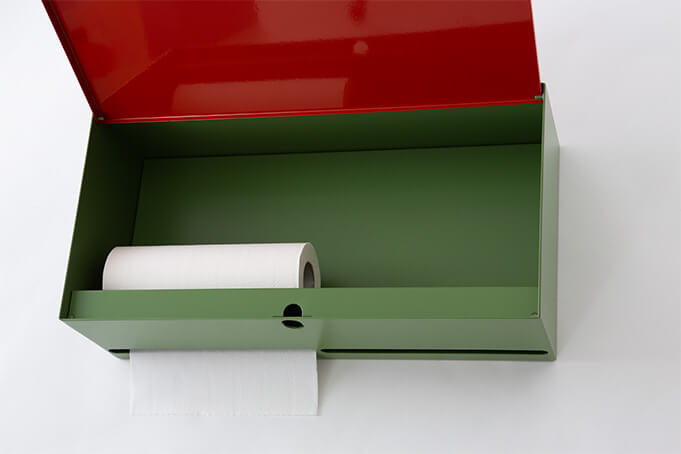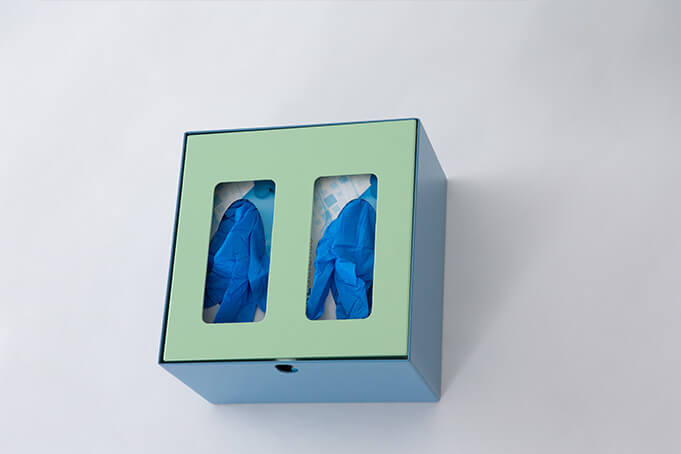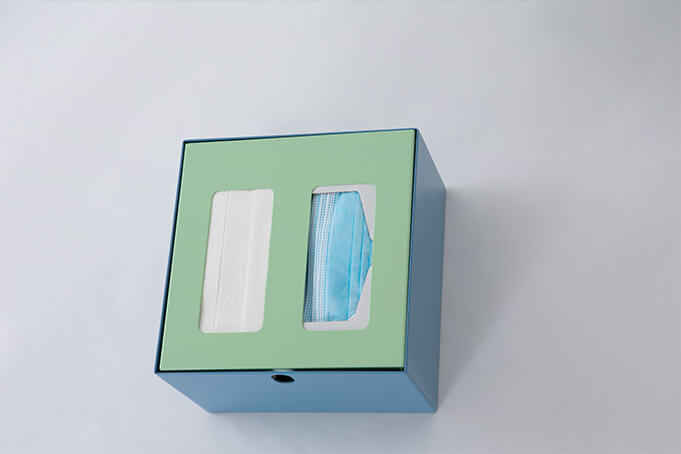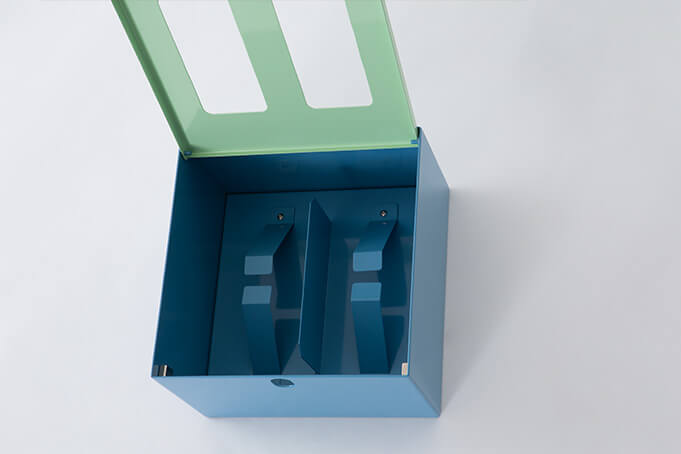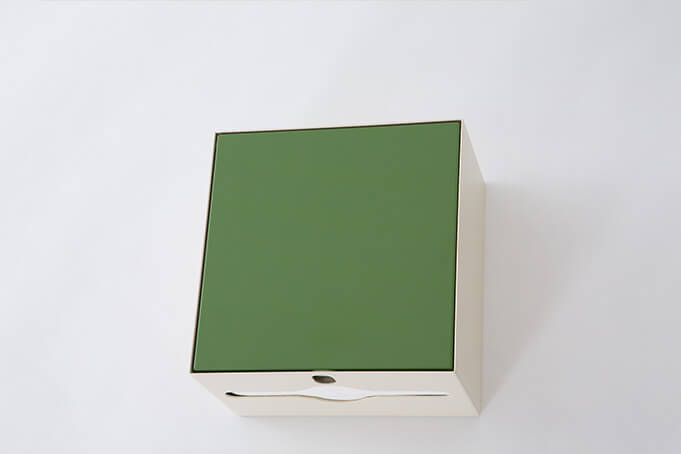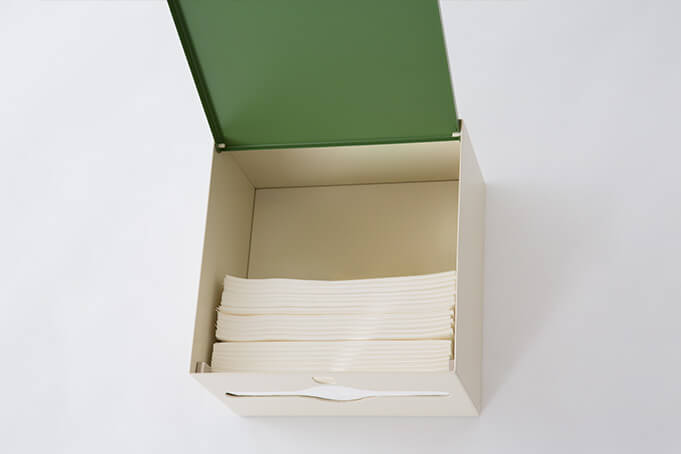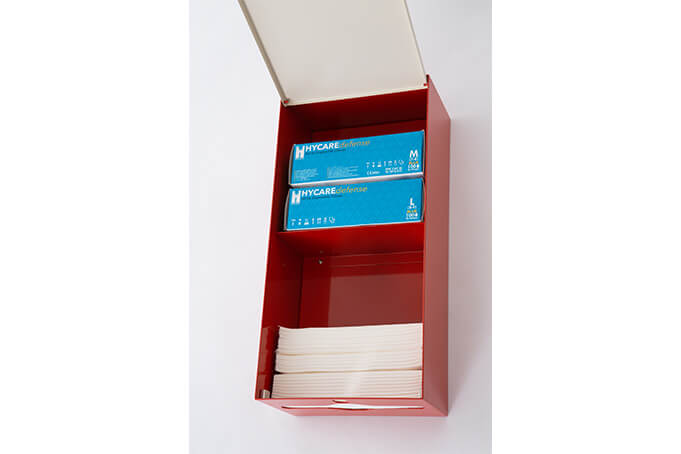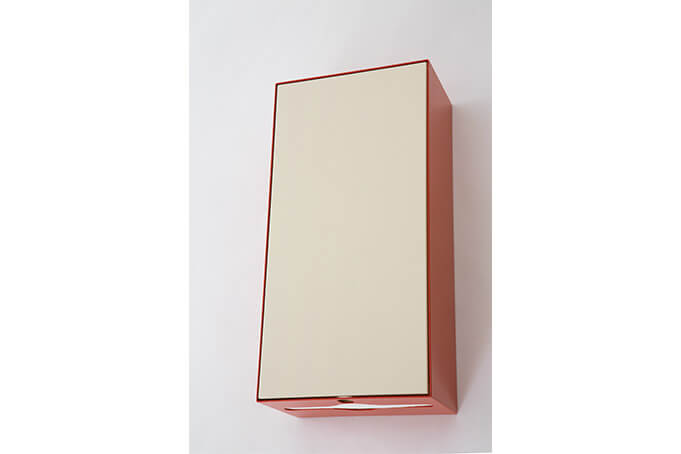 Create a unique style
through modular arrangements
Wall Cabinets / Hygiene Modules