Smily
Learn from experience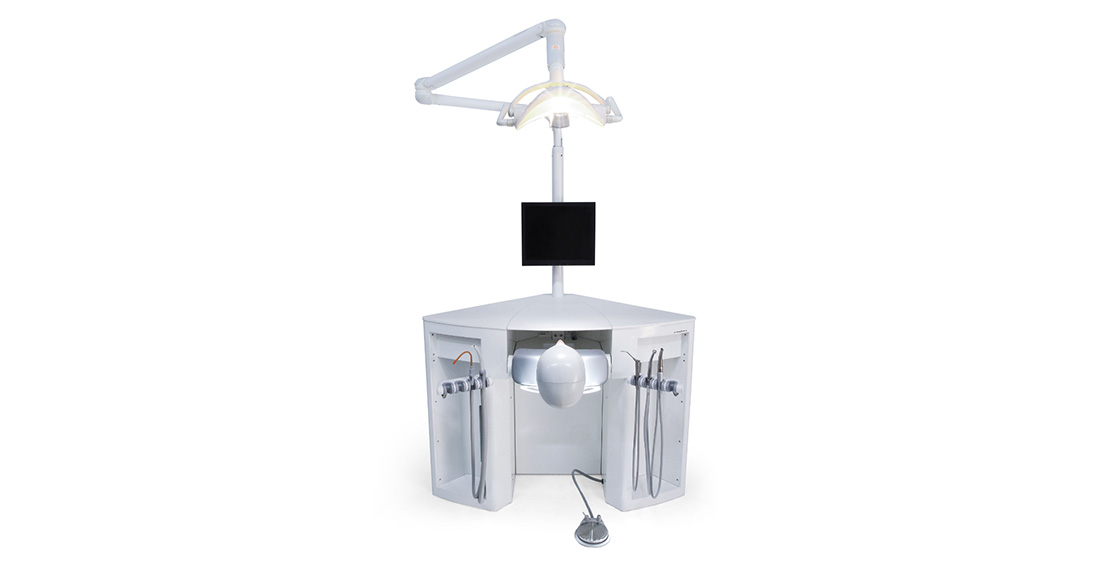 Smily with its characteristic triangle shape is a patented innovative, ergonomic unit featuring highly technological content. The materials and technical solutions chosen make Smily a leader in the education market.
Designed for universities and dental training centres, Smily features a modular structure that helps to maximise space by creating self-contained learning islands. It acts as both a simulation bench and multimedia station.
Maximises space by 20%
Smily's shape and compact design enable a 20% saving to be made on space when planning the layout of university classrooms.
In fact, the two configurations, "face-to-face" and "islands", allow the space available to be used in the best possible way.
Student-centred teaching at the highest level
Smily reduces the gap between pre-clinical and clinical education. Smily is a complete, ergonomic simulation unit that enables "lifelike situations", faithful reconstructions of clinical settings, to be created.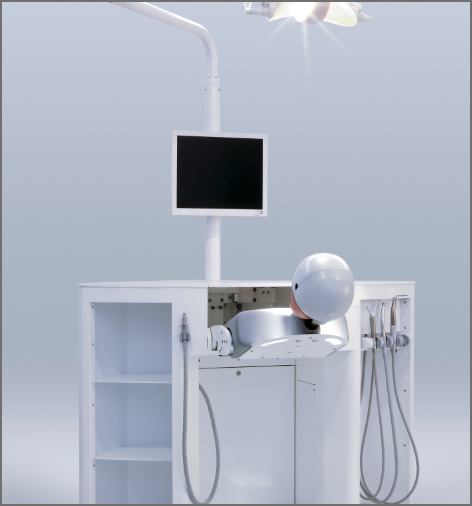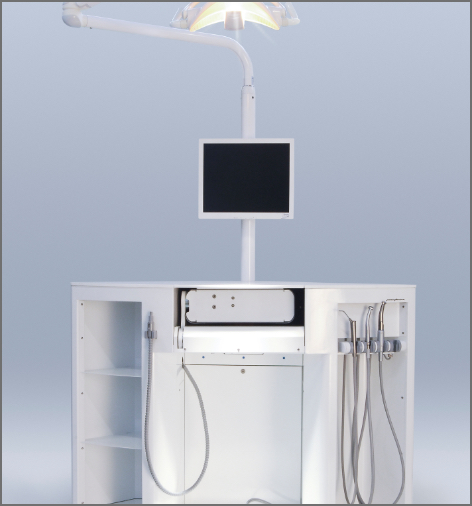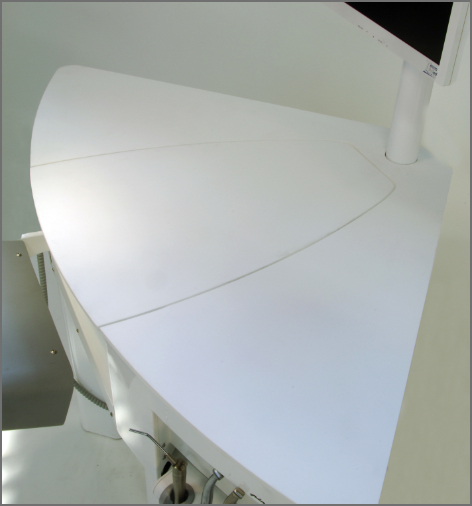 Experience on the ground over the last few years has further increased know-how in the simulation unit sector. This has led to the development of Smily Basic, Smily Junior and Smily E, versions of the product that respond even more precisely to specific market requirements.
Smily E
A complete unit that provides two or four-hand training, with double instrument tray on the right and left sides housing up to 8 instruments. The EX version is perfectly ambidextrous, converting to left-handed in less than 60 seconds.
Smily Junior
A unit ideally designed for two-hand training where the left-hand column is left free for storage space or accessory compartments.
Smily Basic
A unit created to give all schools the opportunity to equip themselves with basic technology; can be upgraded right through to the creation of a complete project.